WELCOME
Welcome to the Milton Keynes Murugan Temple Trust's website.
Tamil new year special pooja
சித்திரை புது வருடப்பிறப்புப் பூஜை
எதிர் வரும் ஞாயிற்றுக்கிழமை, 14 ஏப்ரல் 2019, காலை 11 முதல் 3 பி ப வரை விகாரி வருடப் பிறப்புப் பூஜை நடைபெறும்.
அனைவரும் வருக! இறையருள் பெறுக!
Tamil New Year Special Pooja !
You are cordially invited to participate in the Tamil New Year Pooja on Sunday, 14 April 2019, 11am to 3pm at Loughton Memorial Hall, 44 Bradwell Road, Loughton, Milton Keynes MK5 8AJ
Milton Keynes Murugan Temple Trust Notice
You can now donate online !
We are pleased to let you know that you can now donate easily and securely online through PAYPAL website, irrespective of whether you have a Paypal account or not, you can choose to donate using Credit / Debit card or through Paypal account, choose any amount you would like to donate, and even Gift Aid your donation.
The Milton Keynes Murugan temple needs your donations to complete the building which is under construction as you can see in below pictures.
If you would like to donate, please click the "Donate" button below, you will be taken to Paypal's website for secure payment. (Please note: We do not collect any payment information in this website, you will be taken to Paypal website for secure payment)
TEMPLE - UNDER CONSTRUCTION - ADDRESS
Our new Temple is under construction at the following address:
Milton Keynes Murugan Temple
Glazier Drive
Neath Hill
Milton Keynes
MK14 6HG
(Please Note: Weekly poojas every Friday 7 pm at Loughton Memorial Hall continues until completion of the new building. Current Address: Loughton Memorial Hall,44, Bradwell Road, Loughton, Milton Keynes, MK5 8AJ)
TEMPLE BUILDING WORK PROGRESS (JUNE 2018)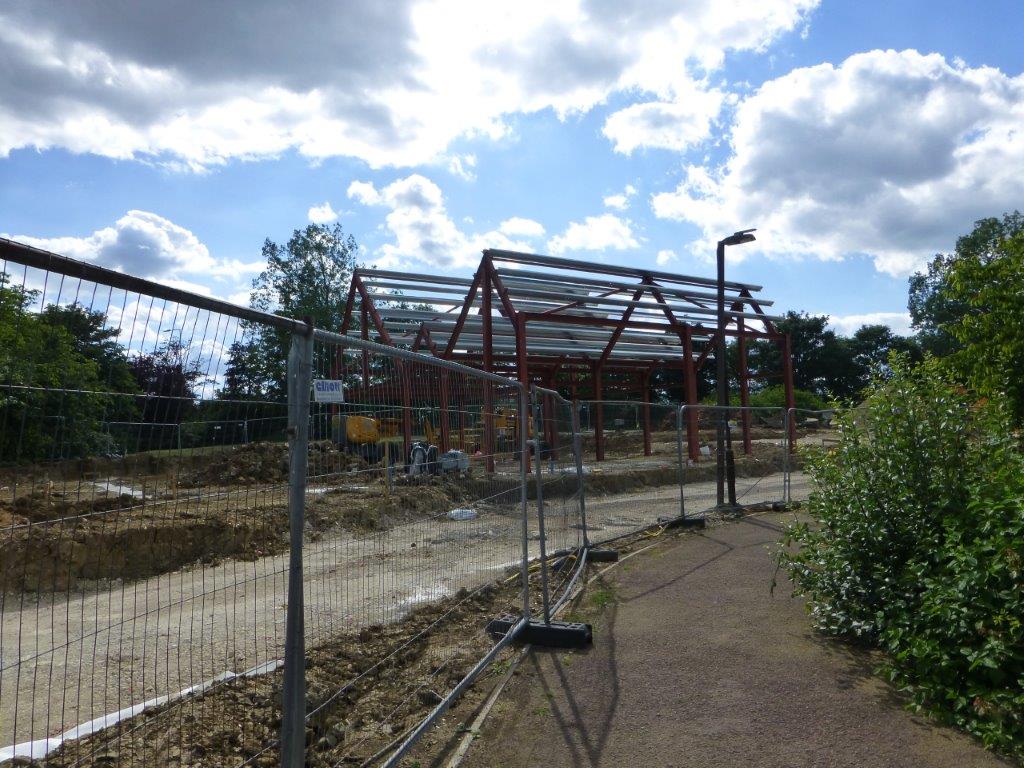 BUILDING WORK STARTED (MAY 2018)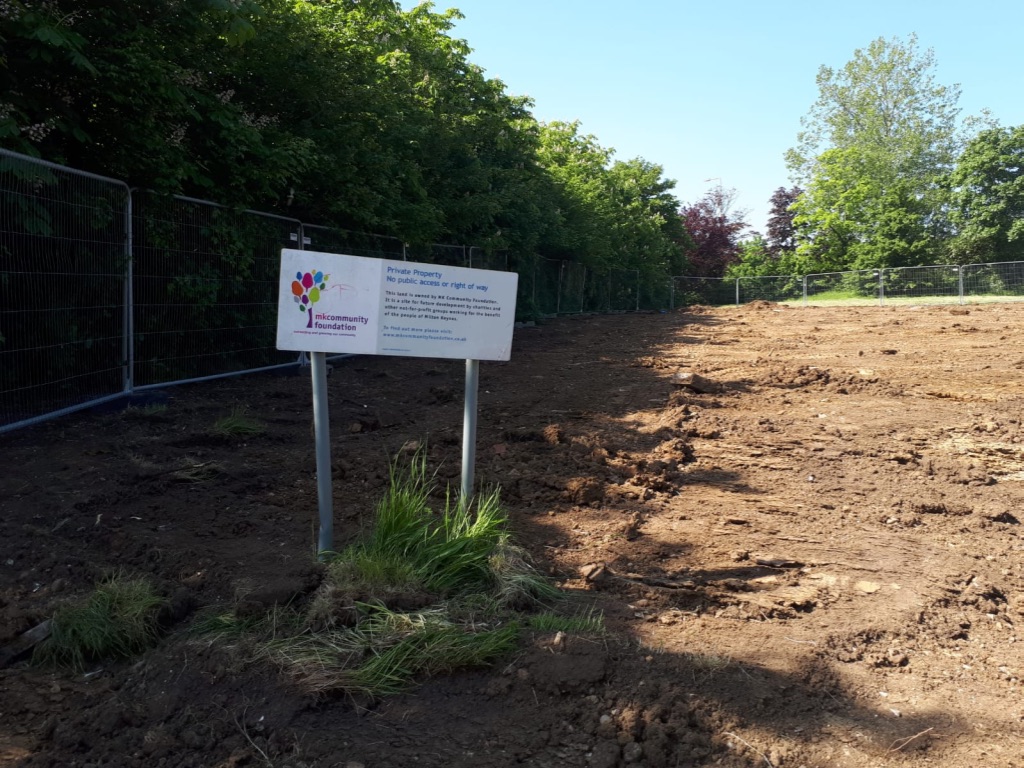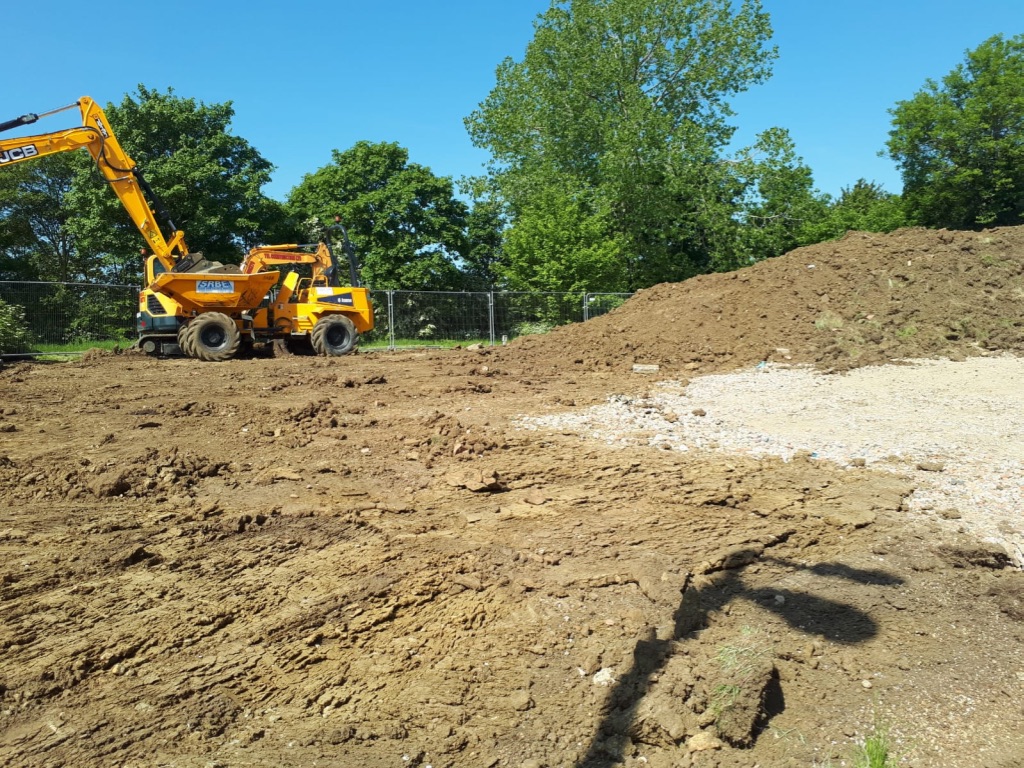 Hindu festivals 2018
| | |
| --- | --- |
| January 14 (Sunday) | தைப்பொங்கல் (Thai Pongal) |
| January 31 (Wednesday) | தைப்பூசம் (Thai Poosam) |
| February 13 (Tuesday) | மகா சிவராத்திரி (Sivarathri) |
| March 25 (Sunday) | ஸ்ரீராம நவமி (Sri Rama Navami) |
| March 30 (Friday) | பங்குனி உத்தரம் (Panguni Uthtaram) |
| April 14 (Saturday) | விளம்பி புத்தாண்டு (Tamil New Year) |
| April 29 (Sunday) | சித்திரா பௌர்ணமி (Chithrai Pongal) |
| July 17 (Tuesday) | ஆடிப் பிறப்பு (Aadi Pirappu) |
| August 11 (Saturday) | ஆடி அமாவாசை (Aadi Amavasai) |
| August 13 (Monday) | ஆடிப் பூரம் (Aadi Pooram) |
| August 24 (Friday) | வரலஷ்மி விரதம் (Varaluxmy Viratham) |
| September 2 (Sunday) | ஸ்ரீ கிருஷ்ண ஜயந்தி (Janmashtami) |
| September 13 (Thursday) | ஸ்ரீ விநாயக சதுர்த்தி (Chaturthi) |
| October 10 (Wednesday) | நவராத்திரி ஆரம்பம் (Navarathri) |
| October 19 (Friday) | விஜயதசமி (Vijayadasami) |
| November 6 (Tuesday) | தீபாவளி (Deepavali) |
| November 7 (Wednesday) | கேதார கௌரி விரதம்(Gowri Viratham) |
| November 8 (Thursday) | ஸ்கந்த ஷஷ்டி ஆரம்பம் (Shasti Starts) |
| November 13 (Tuesday) | சூர சம்ஹாரம் (Skantha Shasti) |
| November 23 (Friday) | சர்வாலய தீபம் (Thiru Karthikai) |
| December 14 (Thursday) | திருவெம்பாவை ஆரம்பம் (Thiruvembavai) |
| December 18 (Tuesday) | வைகுண்ட ஏகாதசி (Vaikunda Ekadasi) |
| December 23 (Sunday) | திருவெம்பாவை (Thiruvembavai Ends) |
(Milton Keynes Murugan Temple Trust – January 2018)
SPONSOR A SQUARE METRE OF TEMPLE BUILDING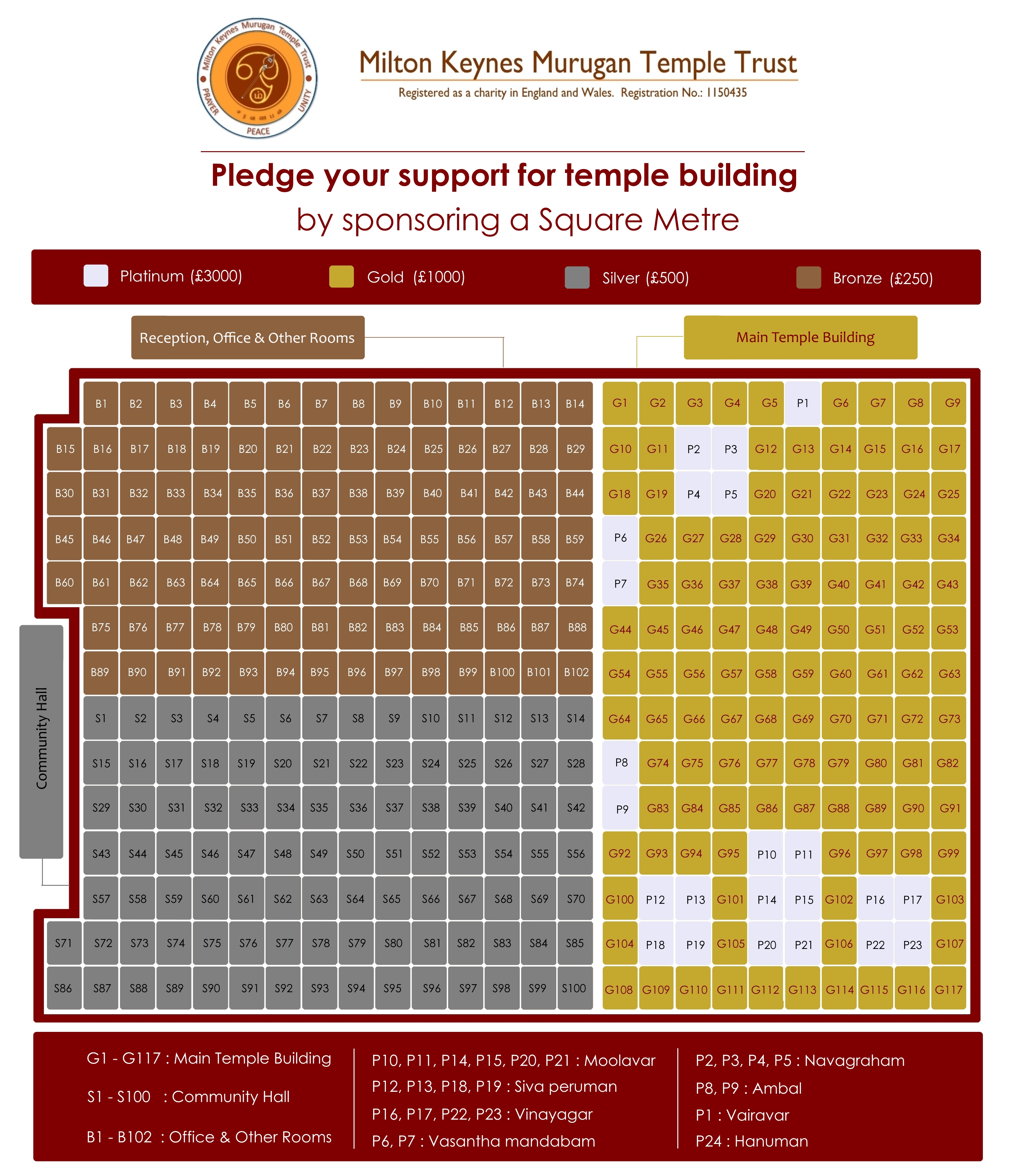 Please contact Dr. M. Veeravahu - (+44) (0) 7729 050740
REGULAR POOJAS AND DEVOTIONAL EVENTS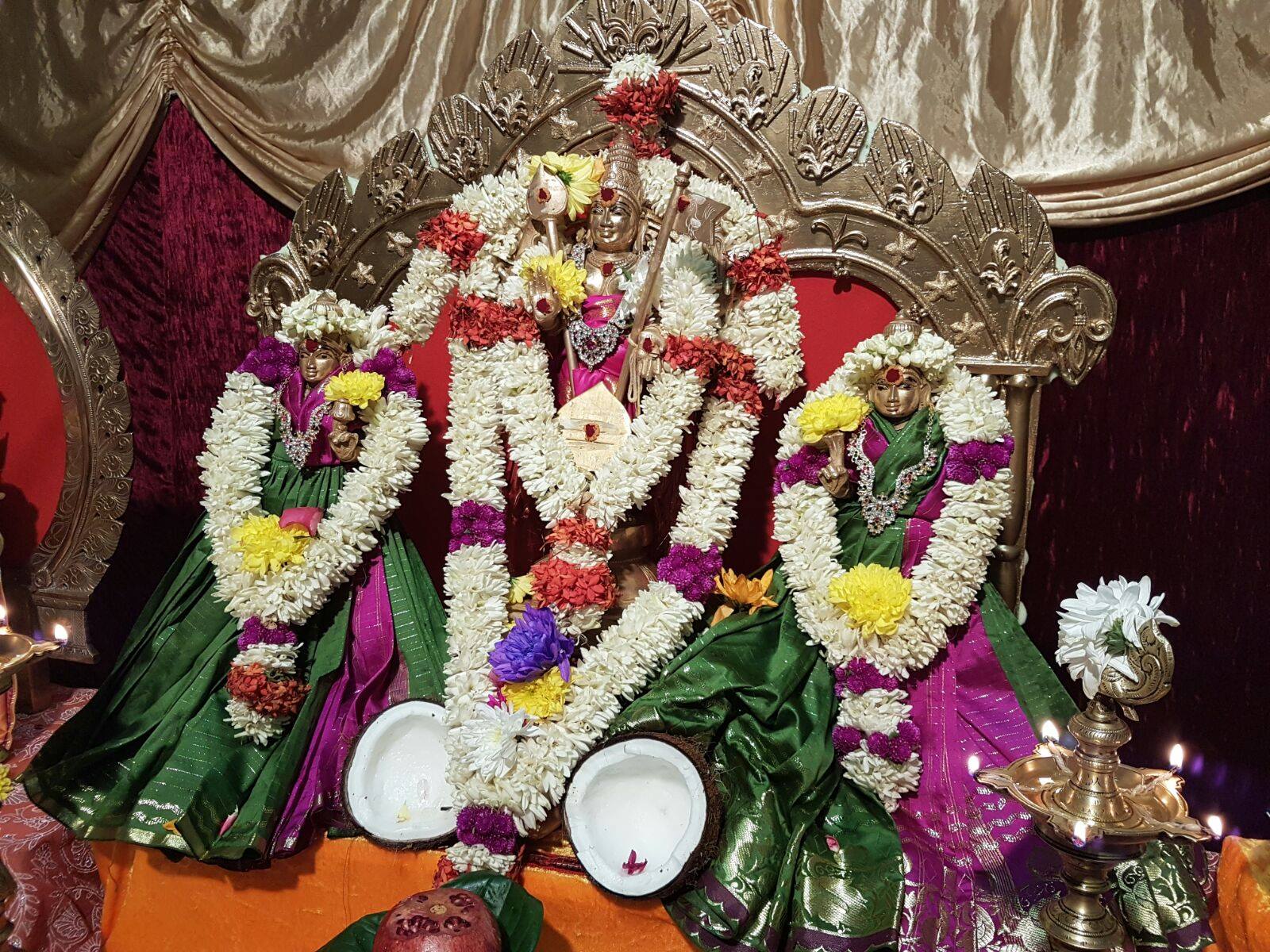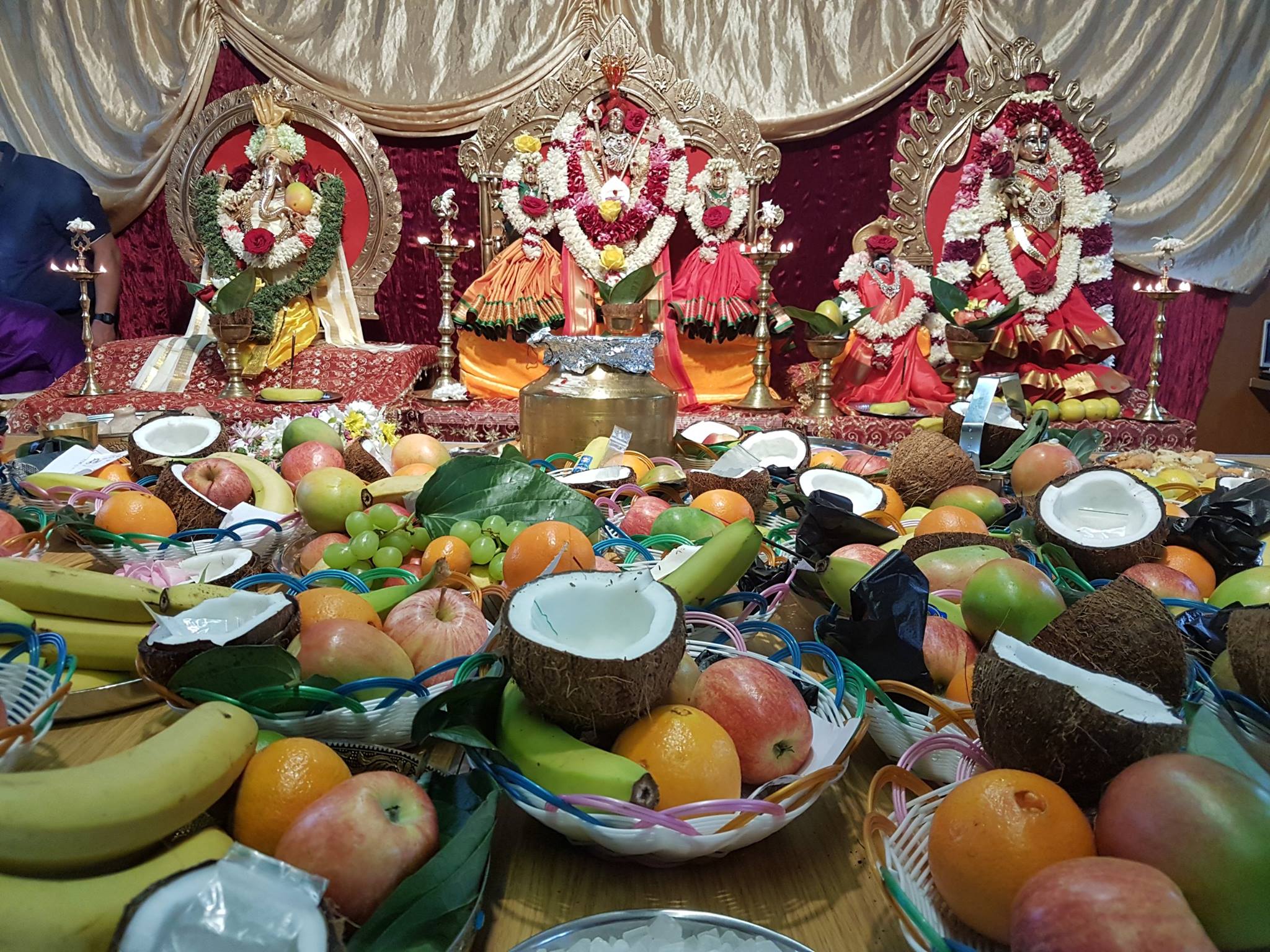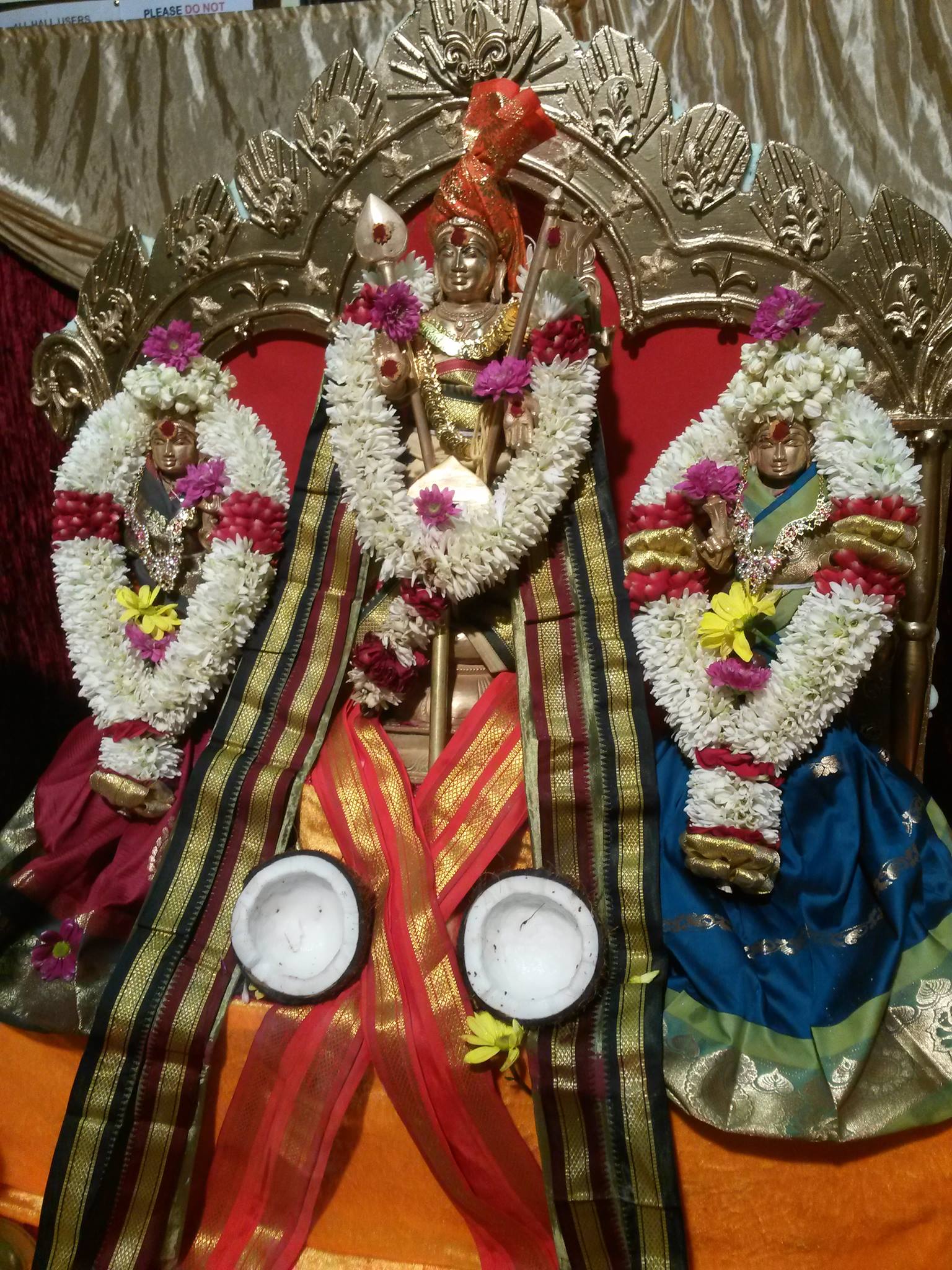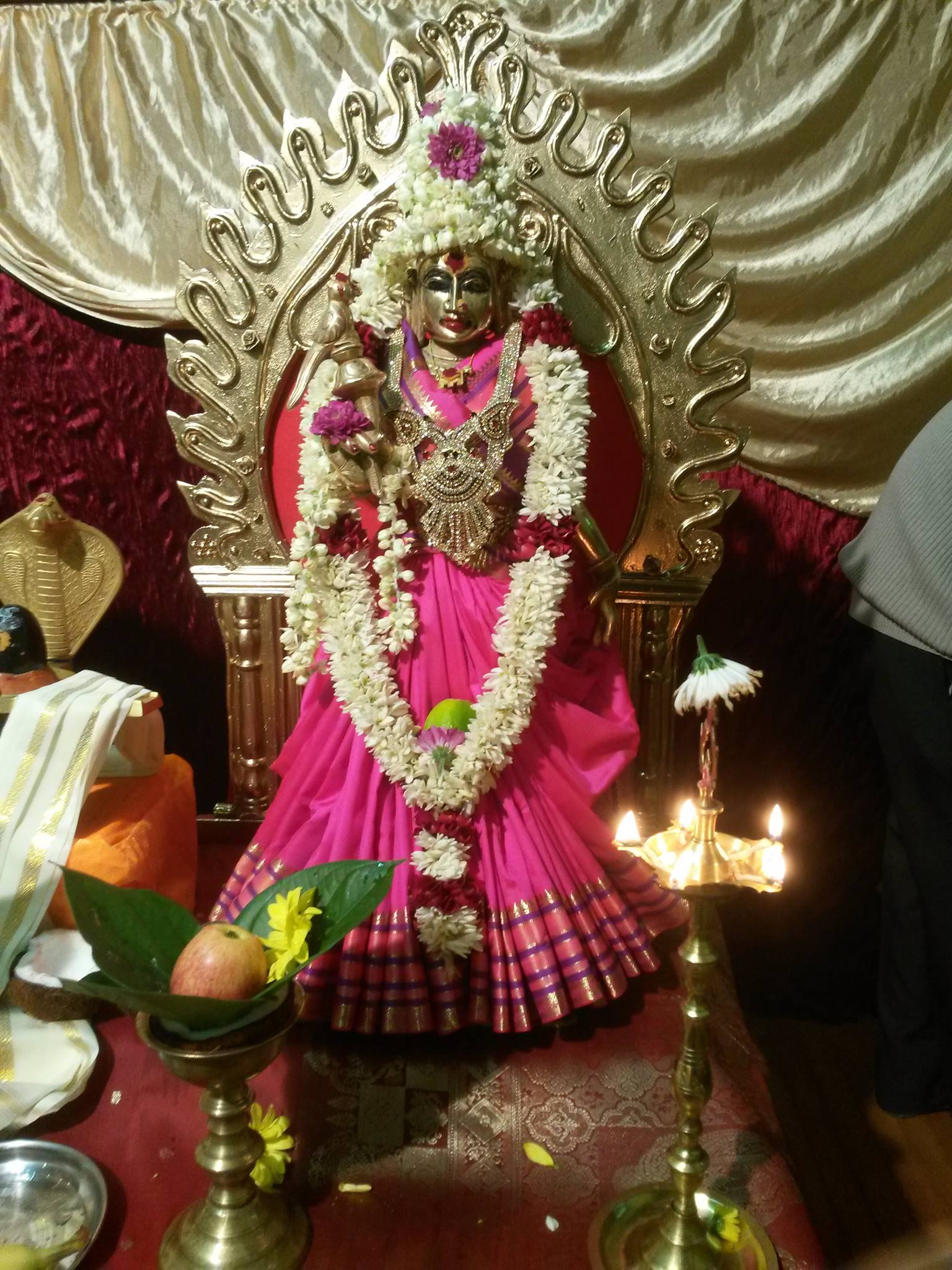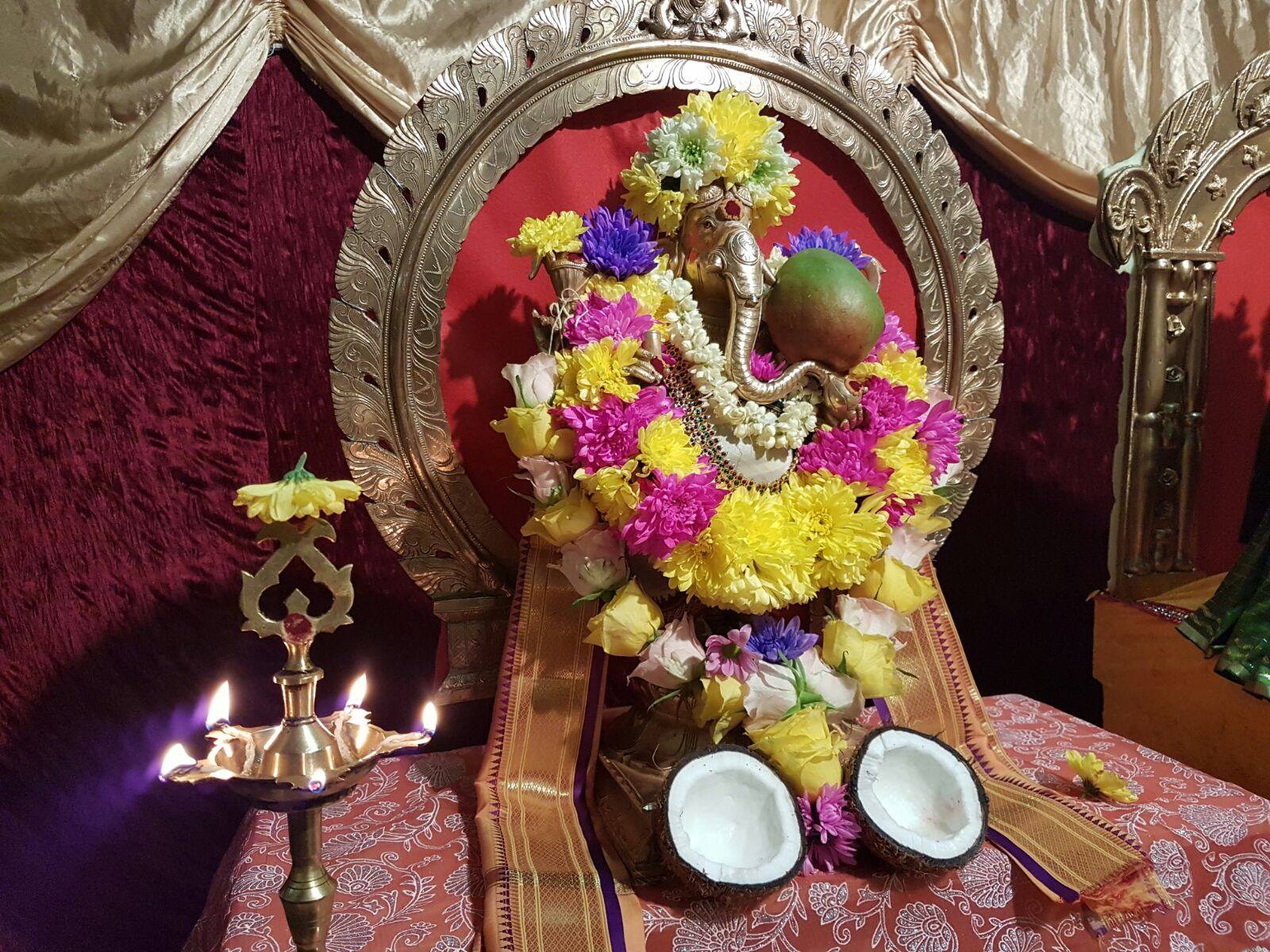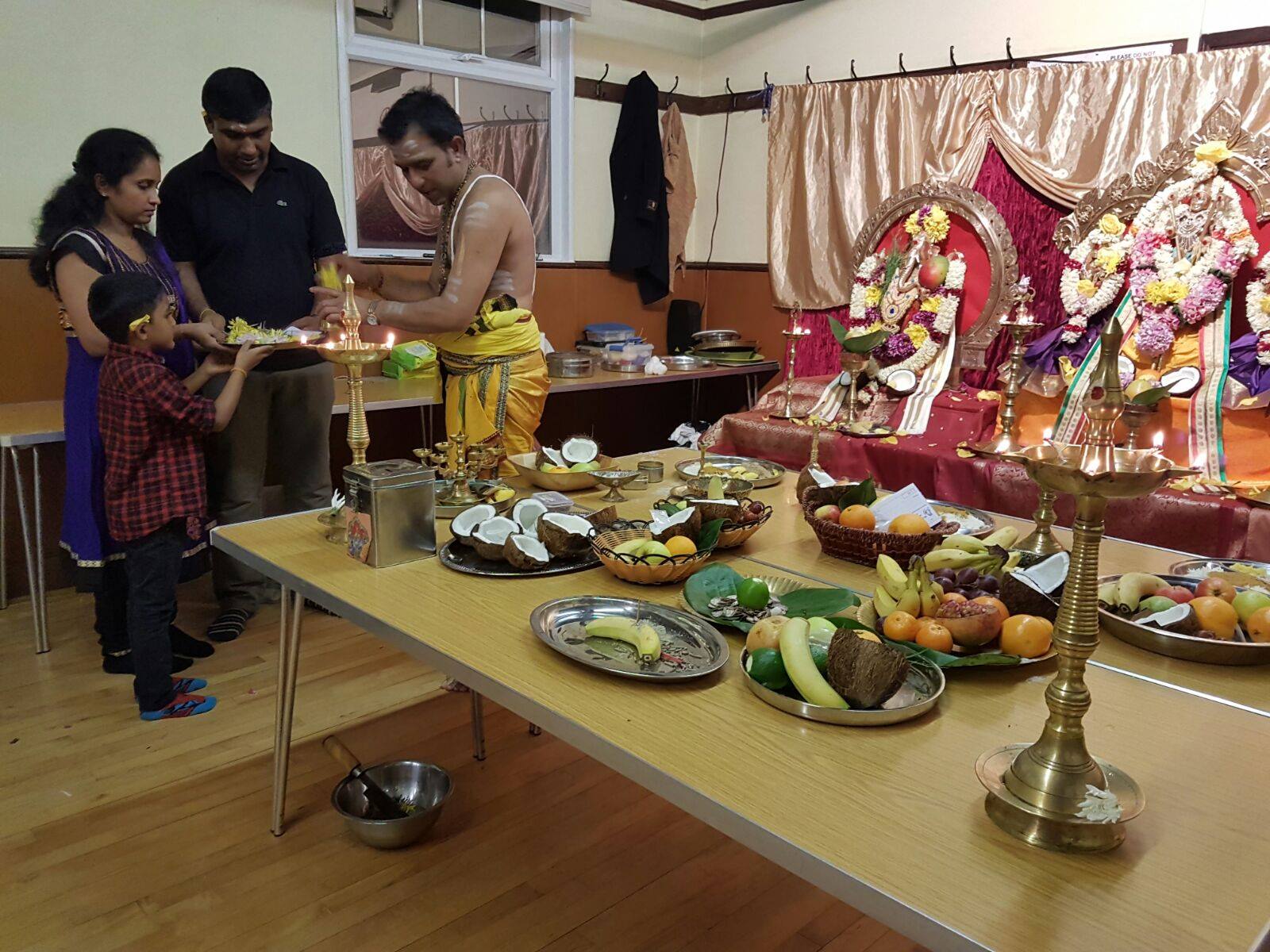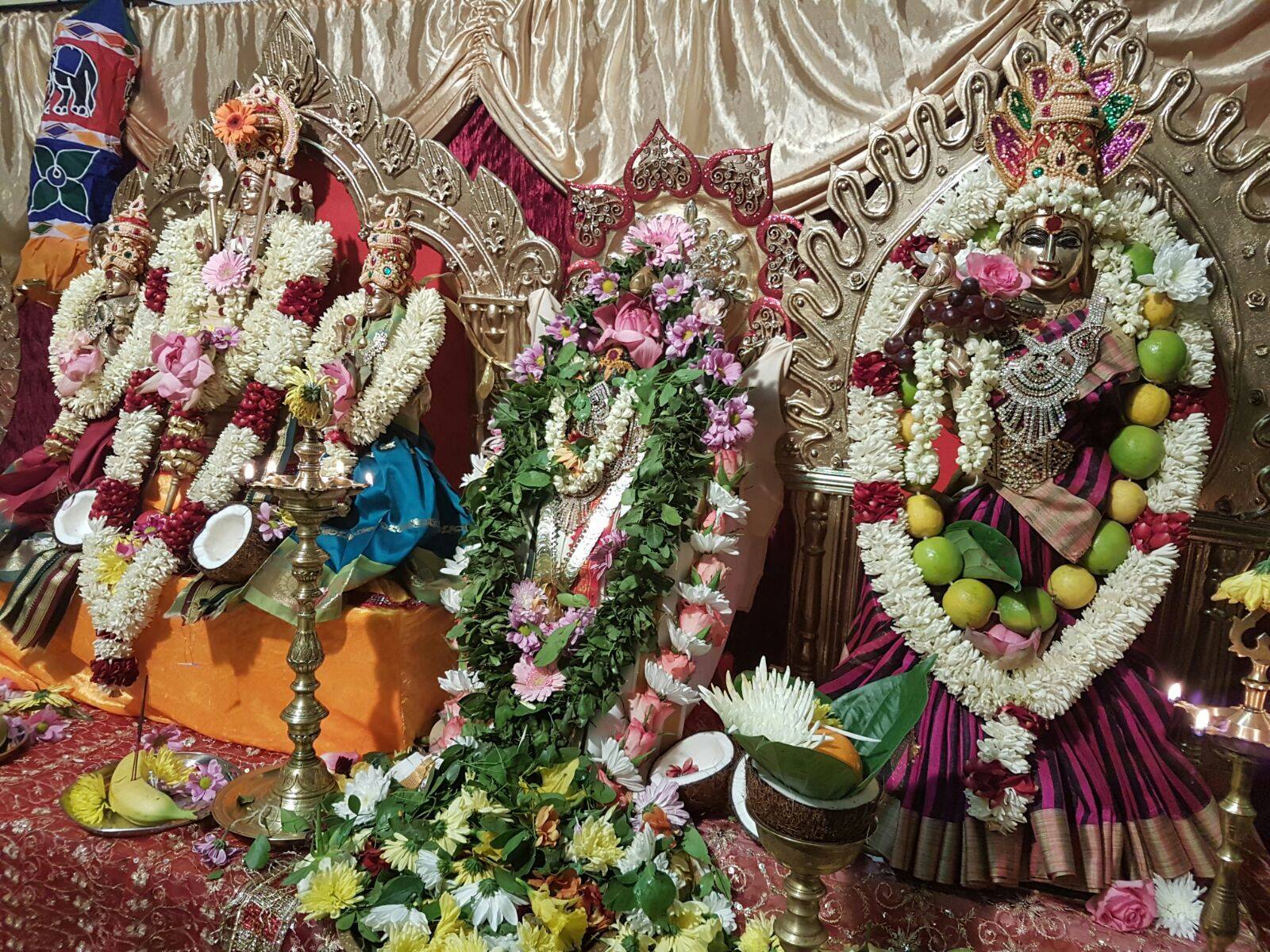 POOMI POOJA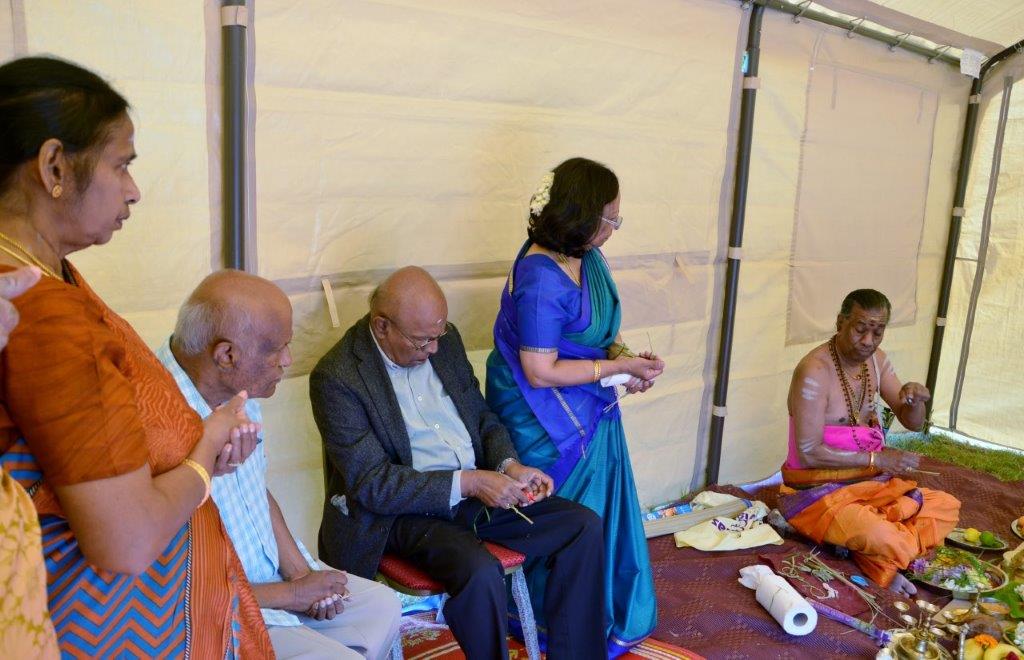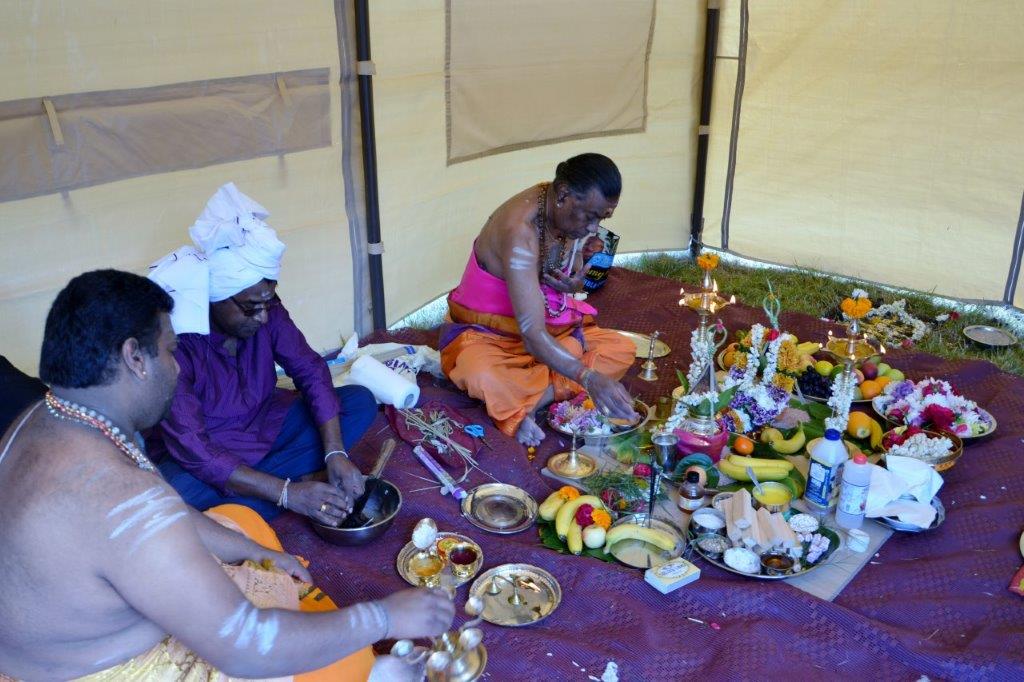 Your Support
• The success of this project depends on your support & generosity

• Affordable large donations and / or monthly contributions most welcome

• If you are able to help please contact:

Chairperson (07785 934847)
Secretary (07729 050740)
Treasurer (07508 603856)